Super August is here!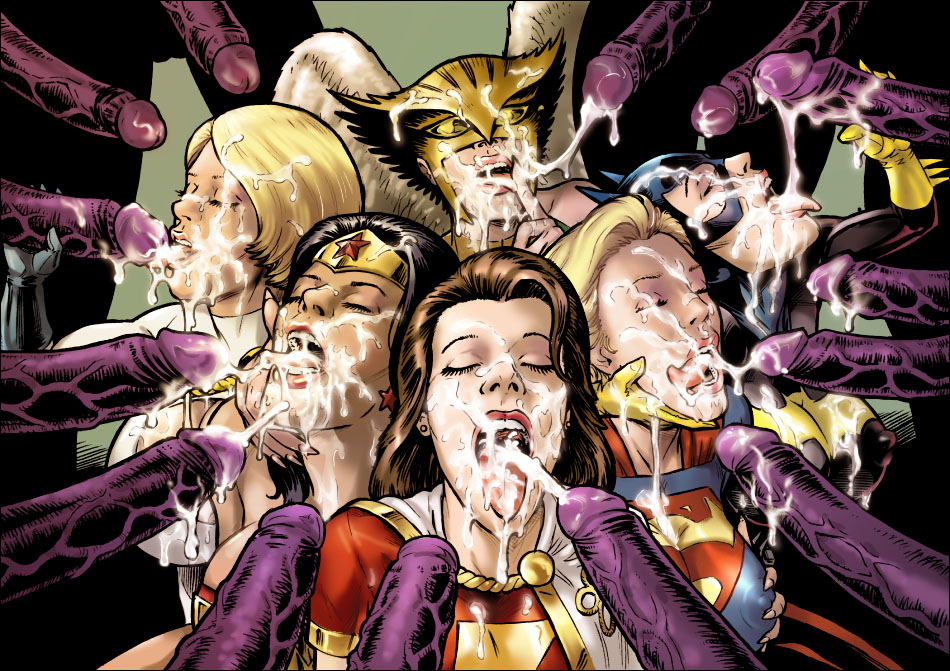 And what can be more super than seeing beautiful heroines coverd in loads of gooey cum?
The bukkake volunteers down in the depths of the  Urabukkake dungeon have some creamy fun with cum kitten Natuski this month.
Watch our heroine do her super work and  get splattered as the dungeon dwellers empty their hairy sacks all over her!
Semen Simon
---
Art credit: unknown. If this is your work please let us know so we can credit you
Someone got a nice tattoo!
I'm not sure if this is a picture of his beloved wife or girlfriend on his leg.
Or maybe decided one day when jerking off that this bukkake scene is his favourite of all time and he wanted it tattooed on him forever!
Does anyone recognise her? She's not one of Urabukkake.com's beauties!
Both this guy and his tattoo artist really appreciate a messy facial.
Now that's a true bukkake fan for you. 🙂
Semen Simon
Juicy June is here!
And that means juicy jugs and man juice all over them!
This June we are having buckets of facial fun. Cum buckets!
Timid Tsuna is getting cum covered in the members area – a really creamy mess guaranteed!
And to add to that we launch another new bukkake adventure with magical Maki getting all sloppy and gooey too. Don't miss this cum crazed month!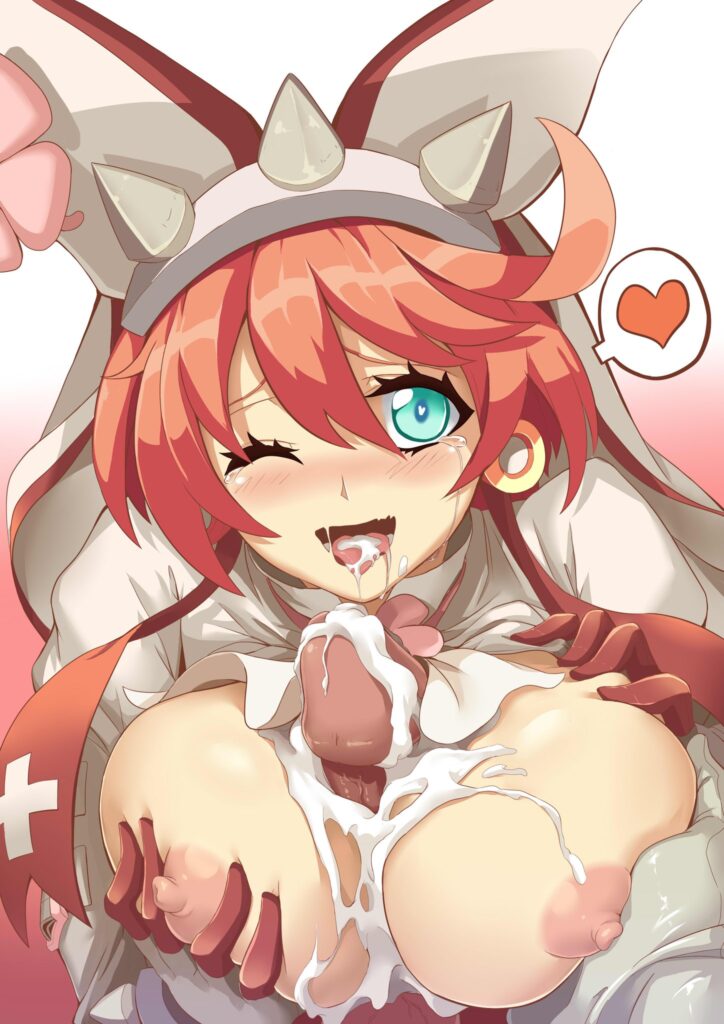 Semen Simon
---
Art credit: unknown. Please contact us for a credit if this is your work.
It's April!
Well it's April fool's day! And it's one of the toon world's most shaggable characters getting it – April O'Neil being covered in a big load of teenage mutant ninja semen!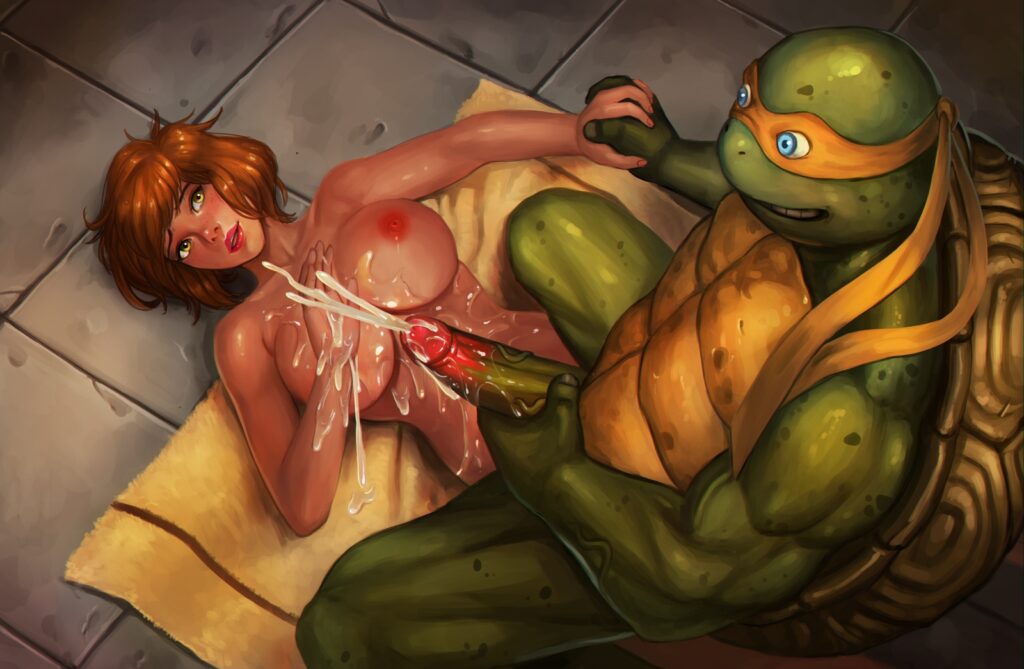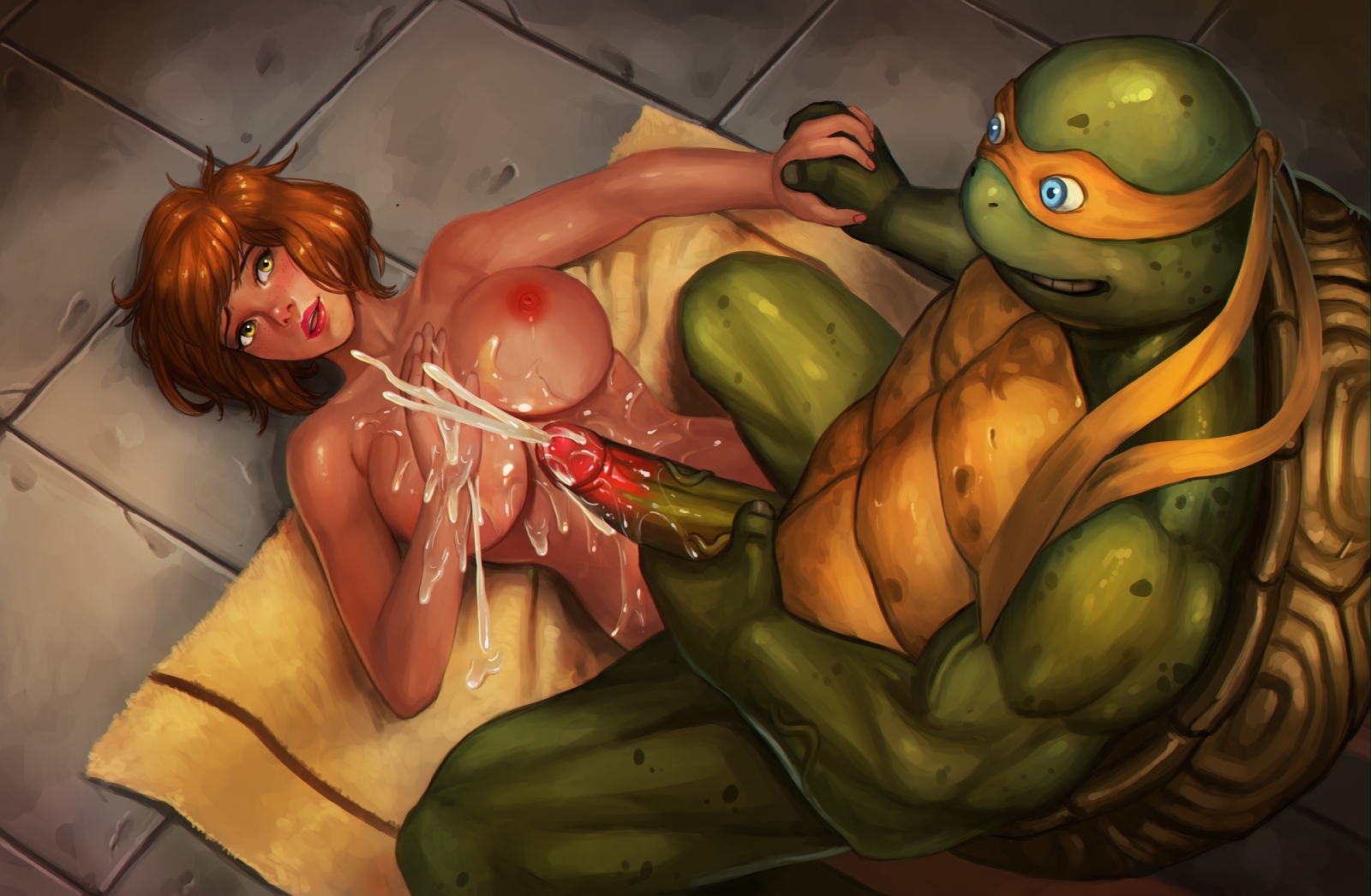 But I'm glad to report that there is no mutant sperm in the Urabukkake dungeon this month, though we do have some total freaks down there. These perverts do deserve to be locked up! Beware to any cute Japanese babe who dares to set foot down there…
What have we in store for you this month? Well beautiful little Natsume gets her generous and slippery facial in the members area!
Also we have lovely new goo gal for you all. This moth we make a cock squirting bukkake mess of sweet little Maki!
And to top it off we're going to upgrade the blog this month with a sleeker design and some little additional features that our valued Urabukkake members have been asking us for.
If you have any feedback it's not too late to let us know by dropping a comment on the Urabukkake blog or emailing us.
Happy 1st of April! Only a fool wouldn't want more bukkake!
Semen Simon
---
Art credit: ecoas
It's here!
At Urabukkake.com we mark a lot of famous international holidays for our international following – Christmas, Eatster, Chinese New Year, Guy Fawkes Night, US Independence Day, Bastille Day, you name it!
We even mark Valentine's Day, that soppy holiday for girls!
A lot of holidays have geographical or cultural element to them. But today is a holiday that isn't limited to country, history or gender! It is a day that everyone in the world can enjoy. What day is it? It's steak and blowjob day!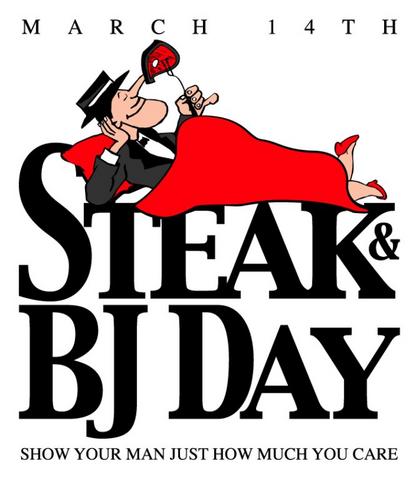 Well those new to the Urabukkake blog may not know exactly what Steak & BJ Day is. Read the summary from Cute Calendar below!
Join in the global celebration of this most joyous international holiday! I know I will be!
Semen Simon
---
Steak and BJ Day 2017
March 14, 2017 in the World

Steak & BJ Day is celebrated on March 14, 2017. Steak and BJ Day is a holiday celebrated one month after Valentine's Day. It was founded because Valentine's Day is a made up holiday for women and vegetarians; so it is only fair that there is an equivalent holiday for normal people.
The idea is simple: there are no cards, flowers, candy or other overpriced fluff. Partners need only to bestow their man with a steak and a BJ. But not necessarily in that order. And not necessarily only once that day. (With material from: Uncyclopedia)
Where is the event?
Worldwide
World

When is the event?
Tuesday, the 14th of March 2017
---
Source: www.cute-calendar.com