A pentagon of penises!
"Gimme five!"
That's what pretty little Chiaki said – and so we did! Five cocks on her face!
And then we gave her a lot more! And they exploded all over pretty features, in an ultra sticky facial bukkake!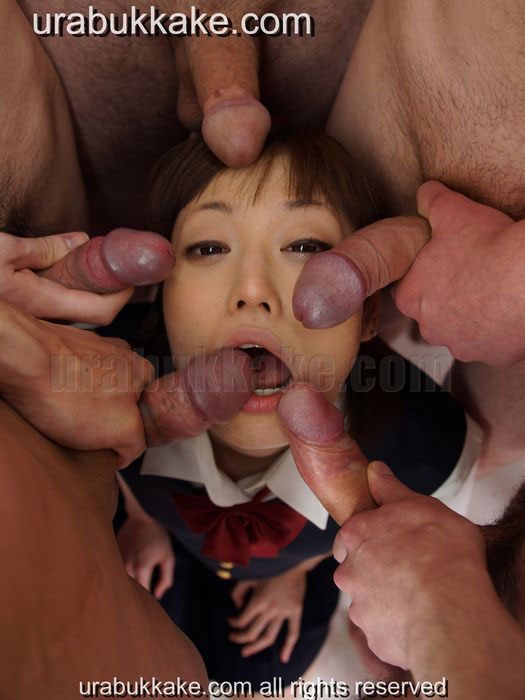 It's the final facial gallery update – and the stickiest! Log on now to see Chiaki's beautiful face totally waxed in hot gooey spooge!
Semen Simon