Happy New Year!
The countdown is on for the end of the year, but you need not wait any longer for your facial update! Who is that under all those cocks? Hmm, I think it's Chiharu, looking luscious in her naughty schoolgirl uniform. She has a great smile, which is about to defaced by crazed salami sticks. Yes you can guess what happens next.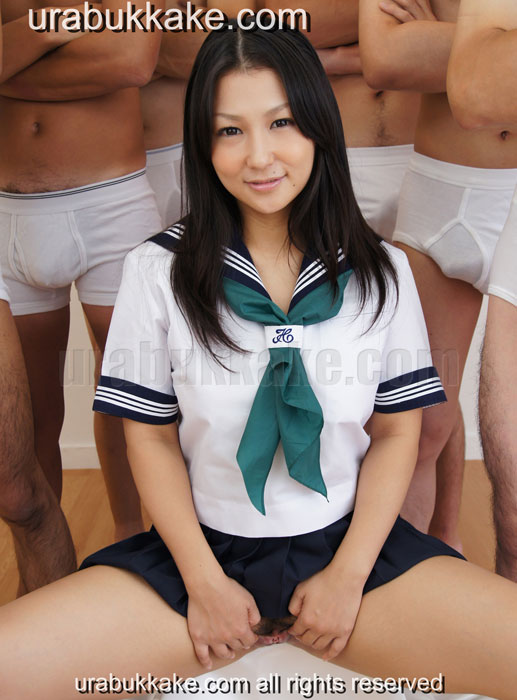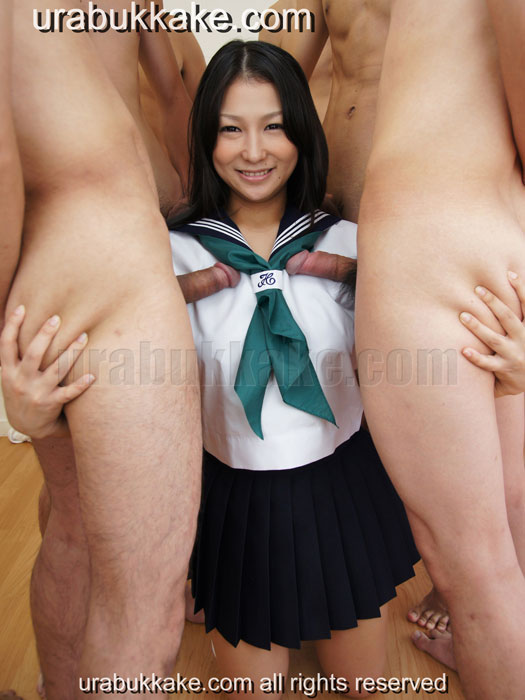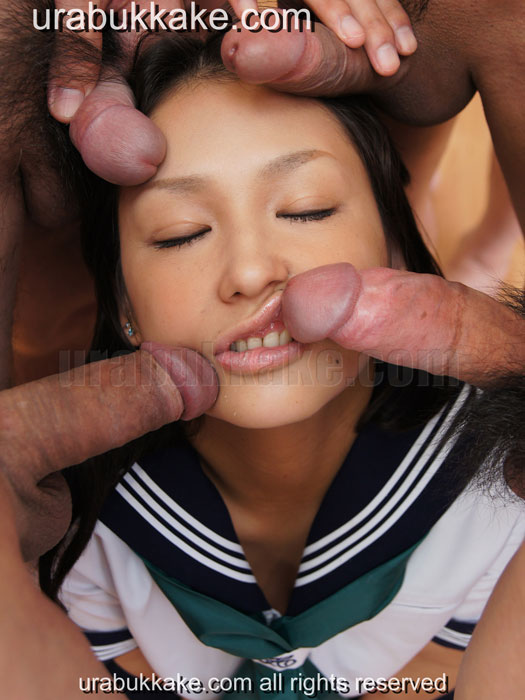 It has been a great year. What a year! And we look forward to taking you with us on another year-long semen saga in 2012. I'll be back on here posting tomorrow dear urabukkake fans. Talking more about bukkake, cum, Japanese starlets and porn. But for now, and for this year, this is Semen Simon signing off with a very big smile and a big bulge in my horrible unfashionable white Japanese Y-fronts.

Have a very Happy New Year!

Semen Simon